Alright fam, we goin' to church today!
Gratitude. It's so radically important to highlight the amazing things happening all around us everyday. Especially in today's world where we're so caught up in the bullshit; those negative patterns of despair, fear and scarcity.
So I'd like to open up my new blog with a couple big shoutouts!
SHOUTOUTS
Blublocker - my preferred blue light blocking eyewear company. Ever since watching Kingdom (as recommended by my bestest friend, Ashy Poo… s/o you too, boo!) I've love their style and their branding. Some might even go as far as saying a large part of my style has been shaped around my white framed aviators. I'll drop a pic below…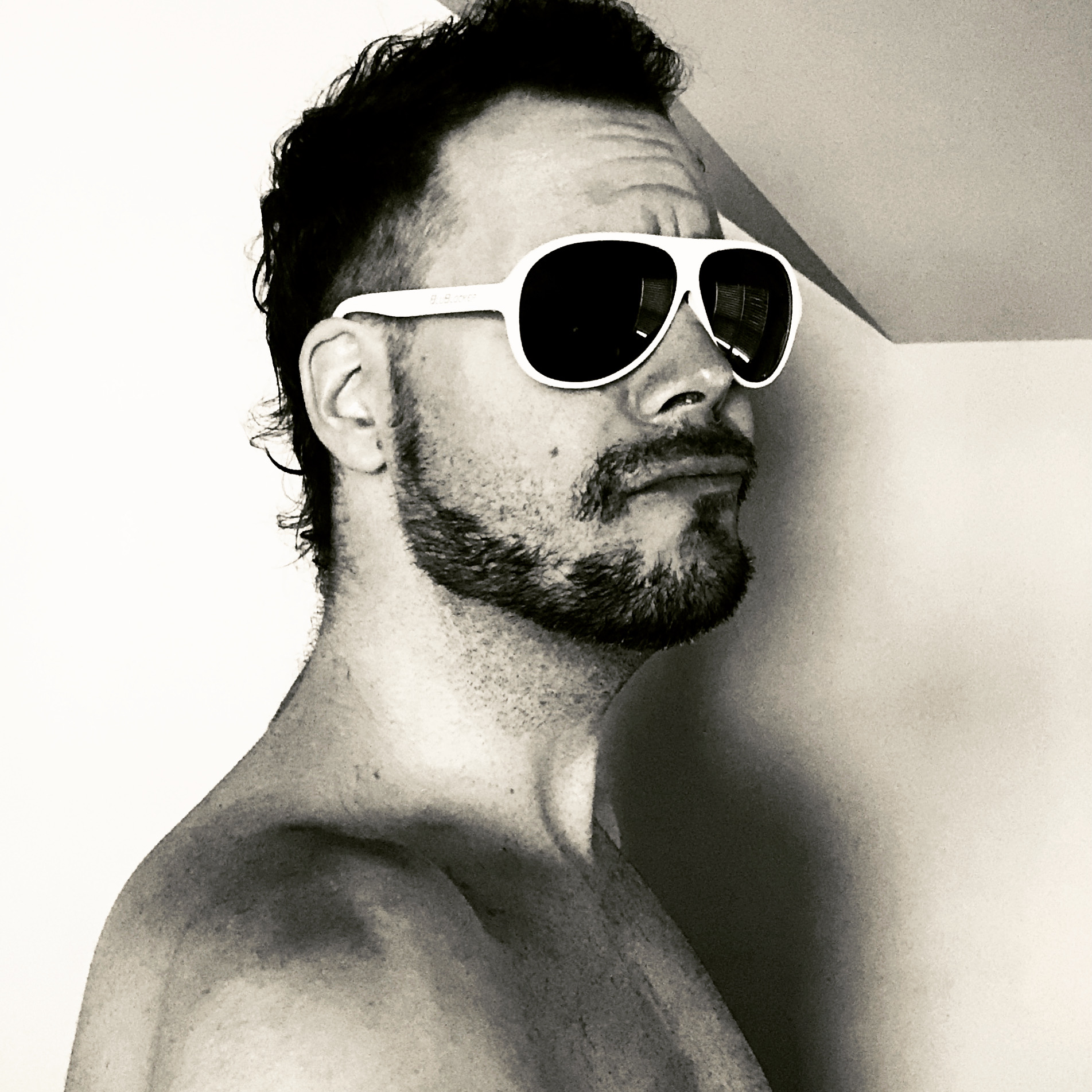 So why are we talking about sunglasses? Well let me tell ya… I had a couple less-than-ideal shipping experiences go down while I was living in Richmond, Virginia over the winter. I ordered a pair of these awesome, glow in the dark Blublockers I was really excited about right before a production work trip in upstate New York. So what happens? UPS leaves them on the street! Downtown Richmond. They grew legs and walked away, obviously… I trust they found a new home and they are being enjoyed by some other Richmondian (is that a word..?)
I send a note to UPS and to Blublocker explaining the situation and Blublocker sends another pair. Perfect. I made a note on the order form for UPS to leave them inside the safety of my building's landing and we'll be all good. 
What could possibly go wrong, right? Wrong. Second pair, gone. HA! 
At this point I figured it was the Karmic eye wear gods frowning upon me for having too many hours behind the desk and working on the music… I took it as a sign, sent another message and wrote it off 'cause at this point I was on a plane the next day to upstate New York.
Blublocker went all in. They got the address of the AirBnB and shipped ANOTHER pair to me, again, free of charge… I received those and my eyes thanked me because I was behind a screen for nearly 3 days straight. 
And… I left those in Richmond. (Long story, and the glasses are keeping a ton of my personal belongings company stateside we'll get into that whole situation another time…)
This is where my second shout out comes in. And this one is to a stranger I have yet to meet named Emily. 
Emily messaged me this a couple weeks ago…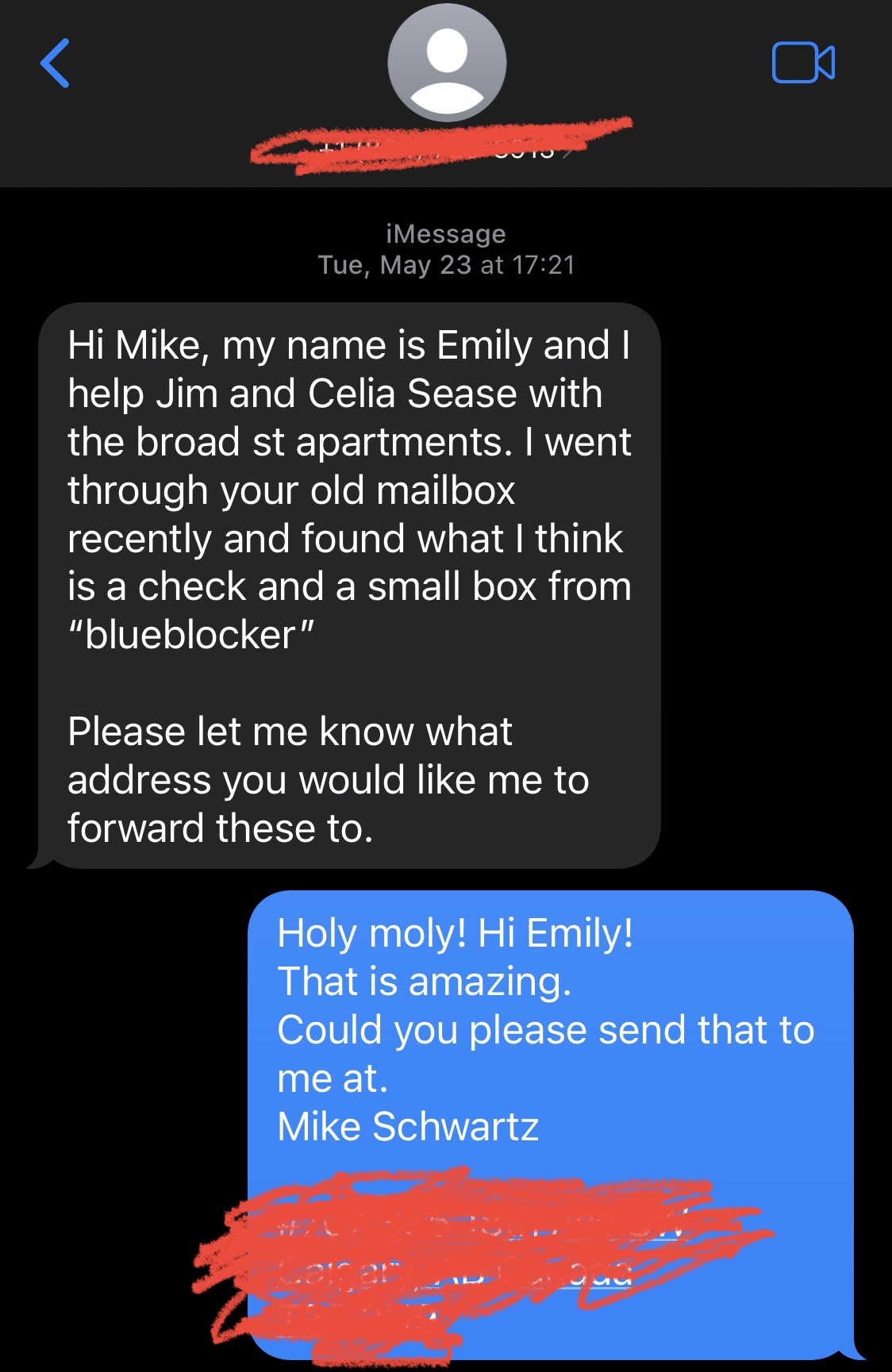 This my friends, THIS is legendary. What a sweet soul. She shipped me a pair of BluBlockers that the company shipped to my old place in RVA. How random and awesome! 
She left me her Venmo because she paid shipping… and I'm Canadian and am unable to transfer money though Venmo. I offered her PayPal and she's yet to get back to me on setting that up. So, I'm looking for a Venmoer! Would you be willing to send money via Venmo to Emily? She paid $15 USD to get me my glasses and I'm beyond grateful and appreciative of the unconditional love this world shows time and time again.
This got me thinking, there's gotta be 3 or 4 other people that see how sweet this human is… How can we go above and beyond and be super kind and supportive of one another, regardless of outcome and without expectation? That's unconditional love, right?
I'm going to offer a free album to any of my American readers that reaches out and would like to pay it forward to Emily. How cool would it be if 10 people donated $10 to this wonderful human? If this sounds like fun, hit me up at hey@miketheschwartz.com or on the gram at @miketheschwartz 
I'll send you her Venmo if you wanna go surprise her with a coffee tip. 
And if you'd like to help me out by getting her paid up, please - drop me a line and I'll send you a PayPal and an album as well.
On a different note, my podcast, The P.R.O. Podcast Show is returning with Season 2 - Friday June 9. Mark it on your calendar. Save it to your podcast queue… this season is going to be hot. Creativity, mindful living, rock n' roll and how they all blend together in one awesome mish-mash that is my life. 
Check it all out and more here!
That's it, that's all. Love y'all. Stay sweet. PEACE! 
Go out and spread love and joy endlessly this fine Sunday evening!
M